MIKU EXPO Rewind+ - Digital Stars
---
Excited to say I've been given the opportunity to work on set visuals for the upcoming MIKU EXPO Rewind+ online event!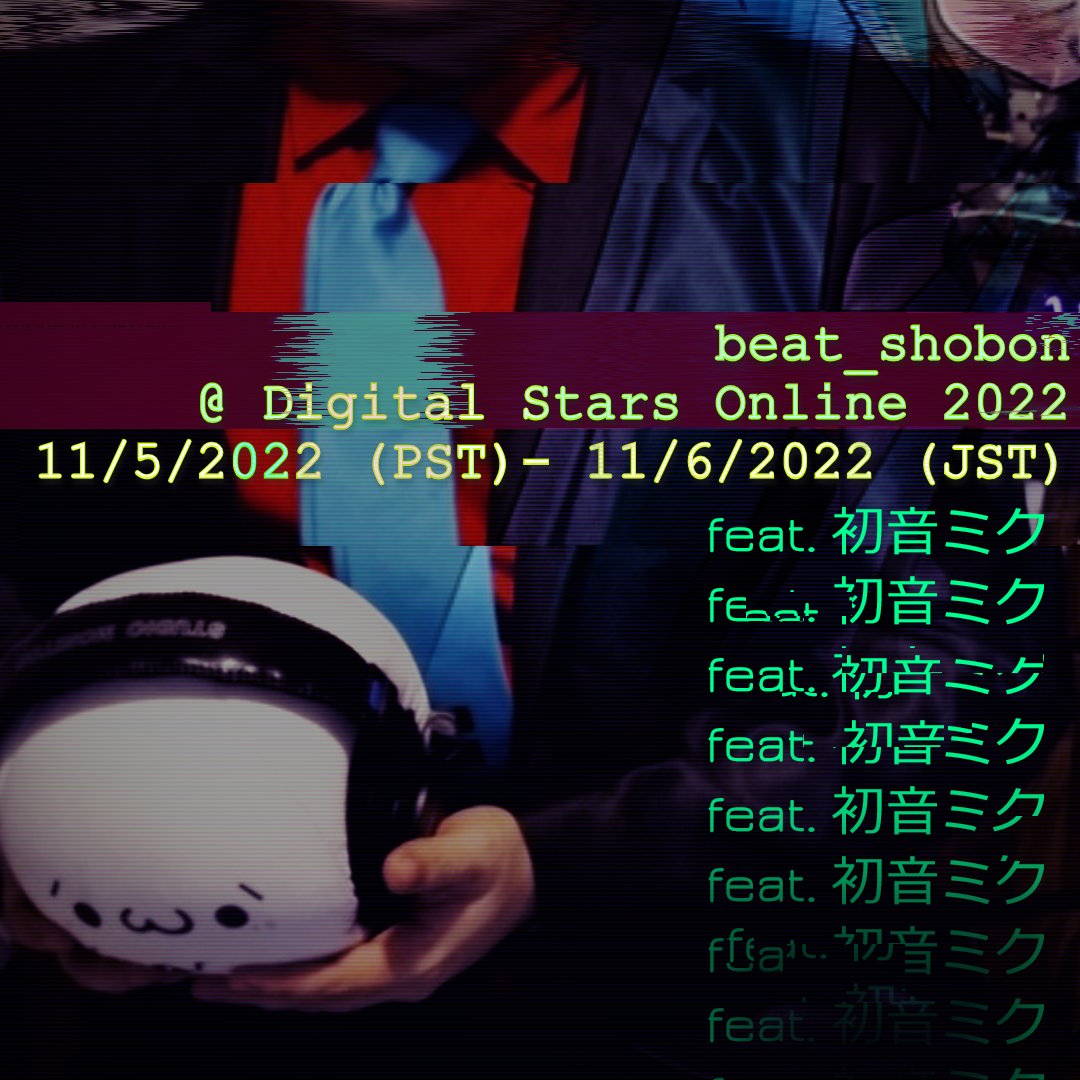 Specifically, myself and several others have collaborated on an entirely original DJ visual set for the amazing beat_shobon, which will be premiered during the Digital Stars portion of the expo, taking place only on the official Hatsune Miku Twitch.tv channel.
The Digital Stars portion will be streamed 11/5/2022 @ 5:25 PM PST, 11/6/2022 @ 9:25 AM JST. This livestream will not be archived, so be sure to check it out live if you don't want to miss it! We hope you enjoy!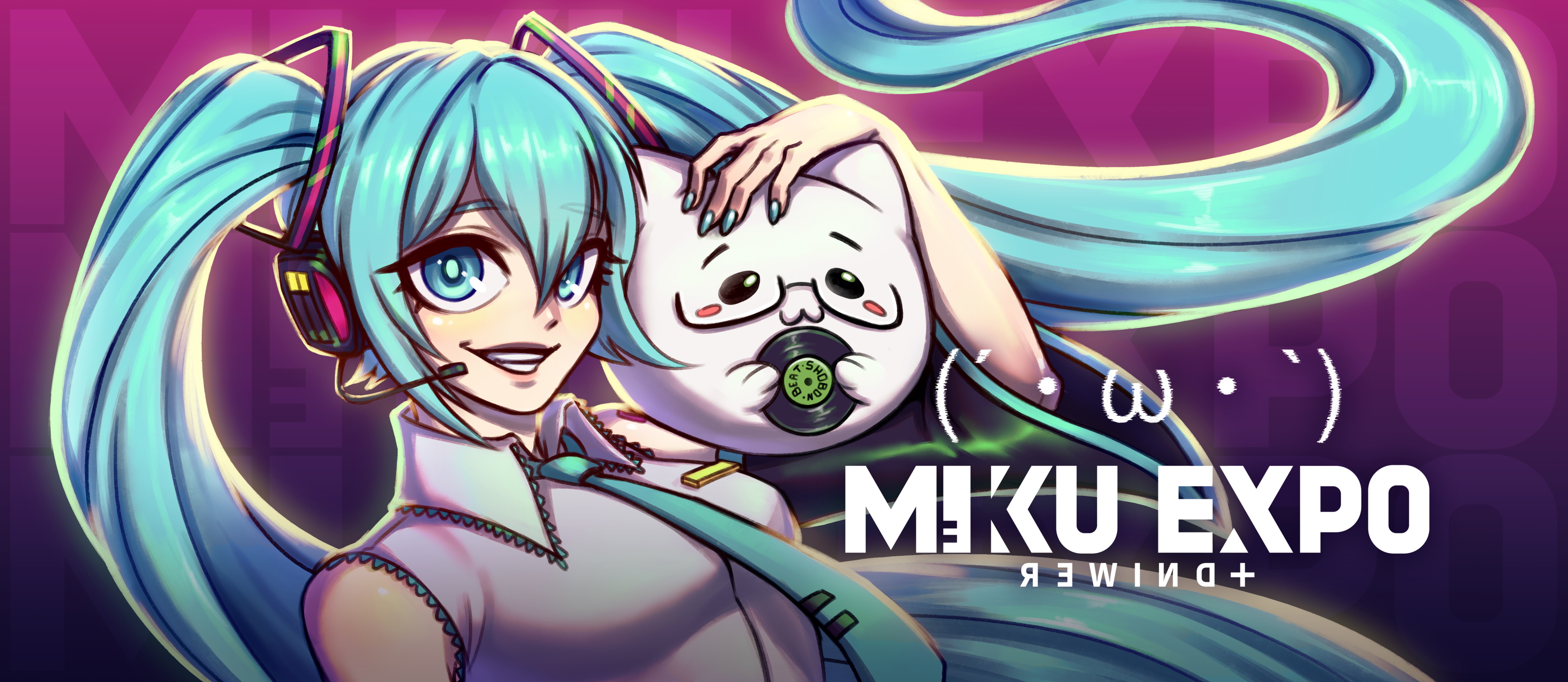 Artwork by Mabaki